Sterling Silver Lotus Necklace
$

74.99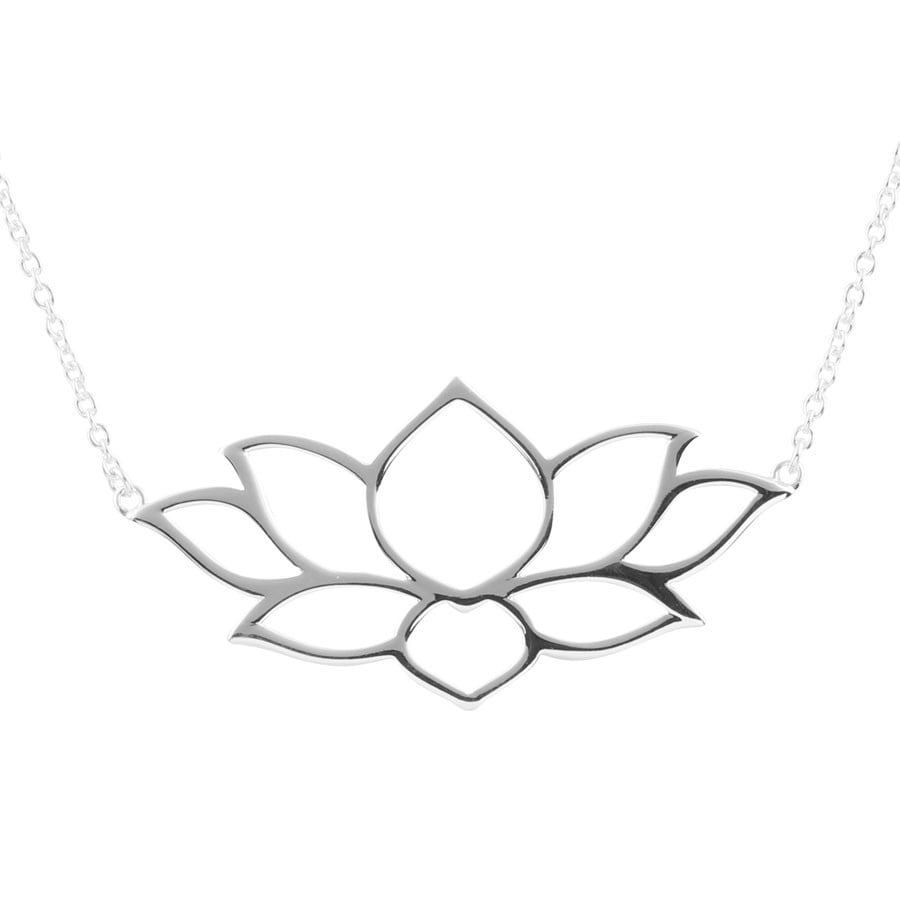 STERLING SILVER LOTUS NECKLACE
According to Buddhist legend, everywhere Buddha stepped, lotus flowers bloomed. The lotus flower has different meanings across many cultures. Some consider it to be a symbol of beauty, others believe it represents expansion of the soul, re-birth (new beginnings) or the ability to rise above 'the mud'. This necklace can serve as a beautiful reminder of who you are (or who you aren't), particularly during periods of change or difficulty.
SPECIFICATIONS:
Weight: 4.2g
Width of lotus: 40mm
Chain: 42cm + 5cm Extender
Material: .925 Sterling Silver
POSTAGE
All jewellery and rings will be shipped to you for free (within Australia only) with a priority shipping label (Australia Post estimates shipping to take between 1 and 4 days depending on location).
FREE EXPRESS SHIPPING
Spend over $35 and get free express shipping on all jewellery and ring orders. Use the code EXPRESS at the checkout to get the discount (Express shipping only available in Australia).
EXPRESS SHIPPING ON ORDERS UNDER $35
Items can be shipped express via Australia Post for $6.15 (Australia Post estimates delivery will take 1-2 days). Please add the express post option to your order as a product (it is the very last product in the section). If you buy multiple products you only need to add the express option once. Express shipping only available in Australia.
SAME DAY SHIPPING FOR THE CHRISTMAS PERIOD
Get your orders in before 3pm and all your items will be shipped from Boho Boutique on the same day!
Share