Green Ombre Throw
$

40.00 Sold Out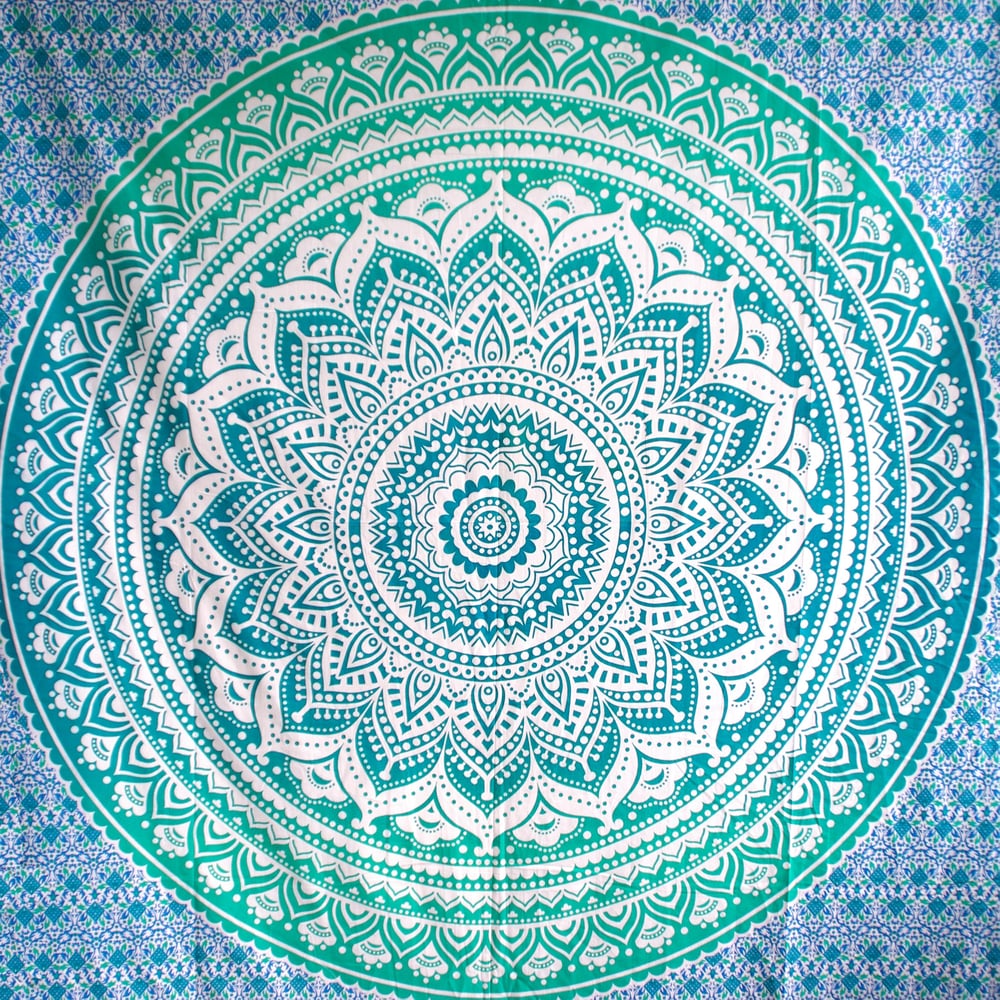 GREEN OMBRE THROW
Our blue and teal mandala throw is the perfect size for a queen or double size bed.
MANDALA SPECIFICATIONS
Size: Large (approximately 240cm X 210cm)
Material: 100% cotton
Colour: Greens and white
ABOUT HANDMADE ITEMS
As these doona covers are handmade you are likely to notice some 'imperfections'. Imperfections may include: smudges, little drips of paint, inconsistencies in the dye or small faults in the material or stitching. We believe these features are part of what makes our mandalas throws, bedding sets and roundies special, as it is a grantee each one is handmade and unique.
A NOTE ON COLOUR
The colour of your actual mandala throw, roundie or doona set may vary slightly from what you see on your screen. This is due to the nature of photography, variations in monitor settings and the fact that these items are made in small batches, so the colours can be a little different each time. For this reason, please read the description in the product specifications section before purchase.
POSTAGE
All doona sets are express posted from Melbourne, with tracking. Total price for for shipping $13.16 each.
SAME DAY SHIPPING FOR THE CHRISTMAS PERIOD
Get your orders in before 11am and your items will be shipped the same day!
Share